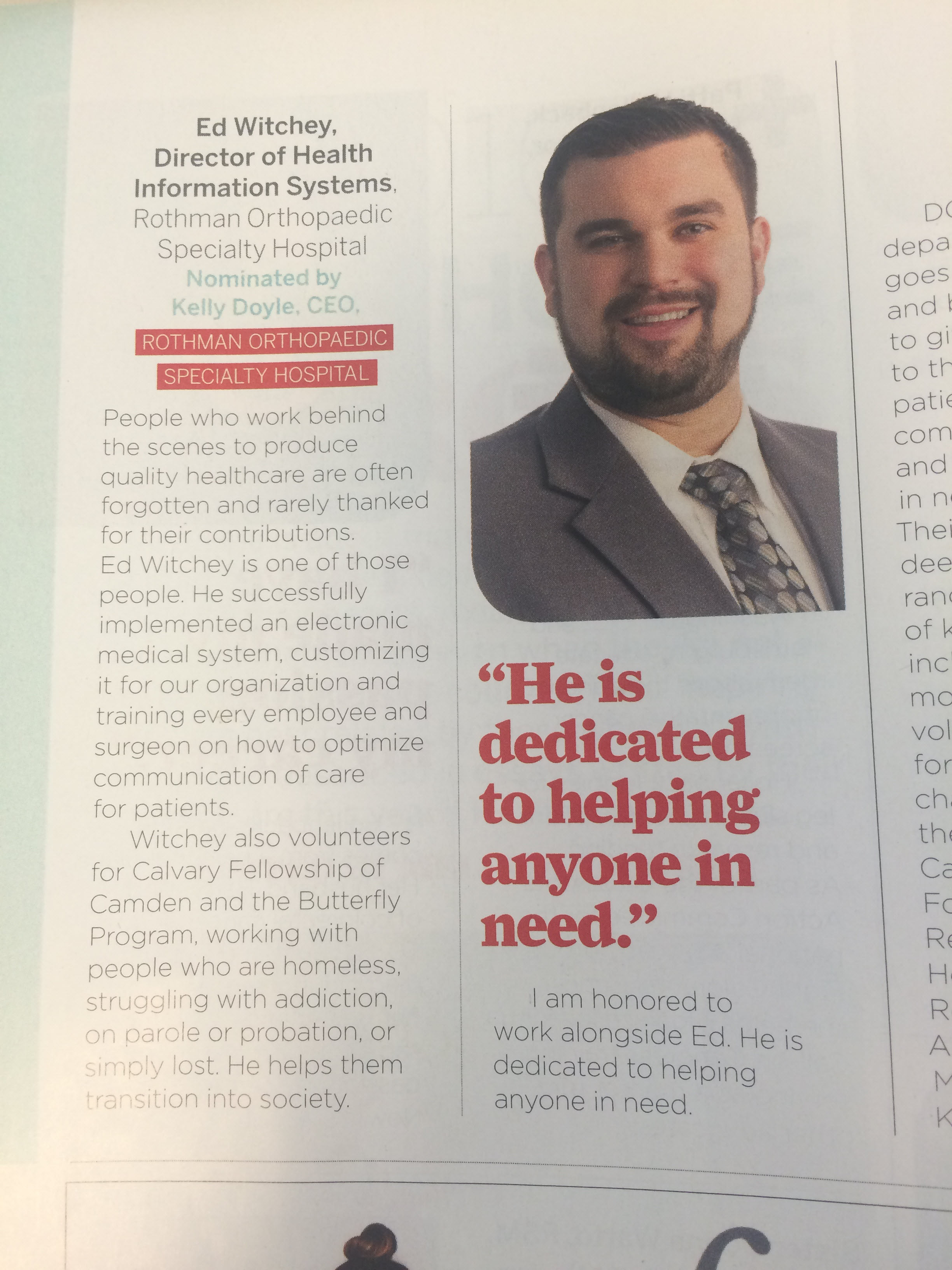 Our very own Ed Witchey, Director of Health Information Services has been recognized by Main Line today as a Healthcare Hero for 2016.  This award recognizes the valuable contributions Ed has made not only to Rothman Orthopaedic Specialty Hospital but also to charitable organizations he is affiliated with.  Ed is an active volunteer at Calvary Fellowship of Camden and the Butterfly Program . Through his efforts those experiencing homelessness or addiction struggles can find help transitioning to society.  Ed is committed to helping those in need.
The leadership team at Rothman Orthopaedic Specialty Hospital is proud to have Ed on our team and celebrates his tireless efforts to help those in need.  It's a pleasure to work alongside you, Ed!  We look forward to your future achievements!!
The award event will take place at Springfield Country Club on Thursday, May 12th.  Tickets can be bought here.  Read more about the 2016 Healthcare Heroes Honorees by picking up the May issue of Main Line Today.