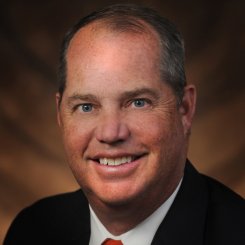 Christopher M. Aland, M.D.
Specialty: Sports Medicine
Dr. Aland is board certified in orthpaedic surgery, and has been a long standing member of the American Orthopedic Society for Sports Medicine as well as the Arthroscopy Association of North America, where he is a Master Instructor in arthroscopic surgery.
He specializes in arthroscopic treatment of shoulder disorders, particularly rotator cuff tears, as well as treatment of knee conditions including ACL tears and meniscal pathology. He has a particular interest in sports medicine, and he has been the team physician for Pennsbury, Council Rock, and Morrisville High schools.