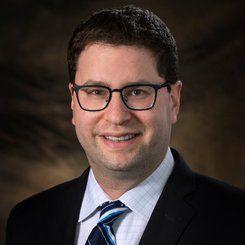 Daniel Bronsnick, M.D.
Specialty: Shoulder and Elbow
Dr. Bronsnick is an orthopaedic surgeon and fellowship trained sub-specialist in shoulder and elbow surgery. Dr. Bronsnick graduated with a Bachelor's degree from Tufts University and received his medical degree from Rutgers-Robert Wood Johnson Medical School.
He completed his surgical residency at the University of Illinois at Chicago. He then completed his fellowship in shoulder and elbow surgery at Brown University. Dr. Bronsnick's expertise is in the treatment and diagnosis of upper extremity injuries and all aspects of shoulder and elbow surgery, including orthopaedic trauma, joint reconstruction, and arthroscopy. He is also experienced in fracture care for the lower extremity.
Dr. Bronsnick believes in patient-centered care with the goal of improving quality of life in all of his patients. He utilizes all the tools available and the most up-to-date technology to deliver the best possible outcome to each of his patients.