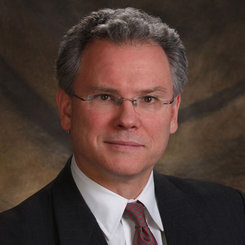 Gerald R. Williams, Jr., M.D.
Specialty: Shoulder and Elbow
Dr. Williams is a board certified shoulder specialist and Director of the Shoulder and Elbow Center at Rothman Institute. His areas of expertise include shoulder replacement, shoulder arthroscopy, rotator cuff repair, and shoulder dislocations, among other areas.
Dr. Williams, American Academy of Orthopaedic Surgeons' Second Vice President, endorses the AAOS A Nation in Motion® Campaign.