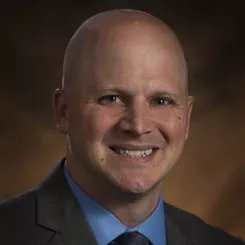 J. Gabriel Horneff, III, M.D.
Specialty: Shoulder and Elbow
Dr. Horneff is an orthopaedic surgeon specializing in the treatment of shoulder and elbow conditions. He completed medical school as well as his orthopaedic residency at the University of Pennsylvania. He was then awarded a fellowship in Shoulder and Elbow Surgery right here at the Rothman Institute at Thomas Jefferson University.
Dr. Horneff has been the recipient of numerous awards, including the Joseph P. Iannotti Award for Excellence in Shoulder Surgery. He performs a variety of surgical procedures on the shoulder and elbow including arthroscopic surgery, fracture care, and arthroplasty for arthritic conditions.
Dr. Horneff has published many original papers, abstracts, and book chapters in the field of orthopaedic surgery with a focus on shoulder and elbow care. He remains academically active with a dedication to ongoing research of the shoulder and elbow.