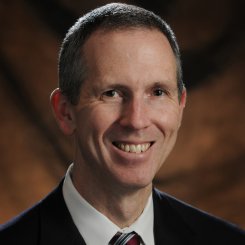 James J. Purtill, M.D.
Specialty: Joint Replacement
Dr. Purtill is a board certified orthopaedic surgeon specializing in hip and knee replacement surgery. He is the author of numerous articles published in orthopaedic journals and has traveled extensively lecturing on orthopaedic topics.
Dr. Purtill is a professor of orthopedic surgery and the Vice Chairman of the Department of Orthopedic Surgery at the Sidney Kimmel School of Medicine of Thomas Jefferson University.   He is on the Board of Directors of OMEGA medical grants, on the editorial board of the Journal of Arthroplasty and a member of the executive committee of the Jefferson Medical College alumni association.