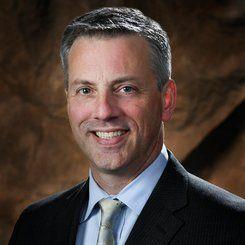 Mark Desmond, M.D.
Specialty: Sports Medicine
Dr. Mark Desmond, a board certified orthopaedic surgeon, specializes in the expert care of injuries and issues with the musculoskeletal system. These include sports injuries and accidents as well as managing treatment of long term problems such as arthritis.
Dr. Desmond functions as a member of the multi-disciplinary Trauma Department at Jefferson Torresdale Hospital and participates in the care of the multiply injured and complex trauma patient.
Dr. Desmond received his Bachelor of Science degree in Biology from Boston College in 1992 where he graduated with high honors. As an active member of the Jesuit Volunteer Corps he spent a year providing homeless families with transitional housing. In 1997, Dr. Desmond graduated from Georgetown University Medical School. Dr. Desmond went on to complete his orthopaedic surgical training at Boston University Medical Center, serving as chief resident and graduating in 2002. He is a recognized Fellow of the American Academy of Orthopaedic Surgeons.
The primary goals of treatment for the orthopaedic patient are the relief of pain and the restoration of function. Dr. Desmond utilizes both surgical and non-surgical modalities to achieve these goals, involving the patient in the decision making process.