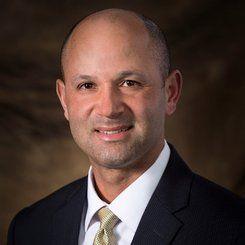 Matthew McLean, M.D.
Specialty: Sports Medicine
Dr. McLean is board certified in orthopaedic surgery and has fellowship training in sports medicine. Dr. McLean earned his undergraduate degree from Cornell University and his Doctor of Medicine degree from Washington University School of Medicine.
Dr. McLean completed his orthopaedic surgery residency at UMDNJ Robert Wood Johnson Medical School. He then pursued postgraduate fellowship training in sports medicine at Harvard University/Massachusetts General Hospital where he served as a team physician for the New England Patriots, Boston Bruins, and Harvard University teams.
Dr. McLean has been in practice in Philadelphia since 2004. He treats patients with routine and complex sports medicine injuries as well as more general orthopaedic injuries and conditions. His special areas of expertise include arthroscopic knee surgery and anterior cruciate ligament reconstruction.
Dr. McLean is a Fellow of the American Academy of Orthopaedic Surgeons.