Rothman Orthopaedic Specialty Hospital is proud of the recognition we have received in response to our quality performance. In October of 2016 Medicare published Total Performance Scores (TPS) for 2,955 hospitals across the U.S. Rothman Orthopaedic received a TPS of 95.45 – the second highest performing hospital in the U.S. Additionally, we are consistently rated among the best hospitals nationwide by Healthgrades for lower than expected complication rates.
---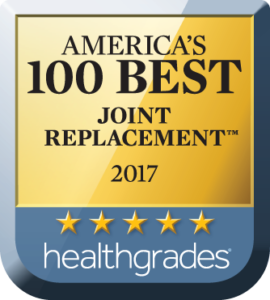 For the fourth year in a row Rothman Orthopaedic Specialty Hospital has been named one of America's 100 Best for Joint Replacements. This highly coveted award goes to those hospitals that demonstrate lower than expected complication rates based on individual patient risk factors. Our surgeons demonstrate excellence in every case – call a Rothman Institute Joint Surgeon today at 800-321-9999.
---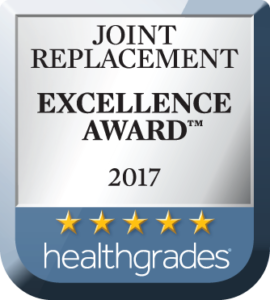 Each year since 2013, Rothman Orthopaedic Specialty Hospital has received the coveted Joint Replacement Excellence Award by Healthgrades. 2017 is no exception. Our world class surgeons and our incredible staff have made this recognition possible for five years running. If you're looking for the best surgeon and the best experience, call the Rothman Institute Joint service today at 800-321-9999.
---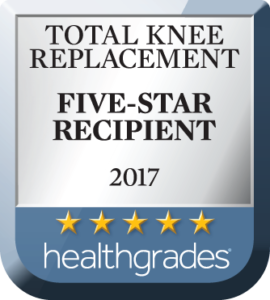 Knee replacements at Rothman Orthopaedic Specialty Hospital are performed by Rothman Institute Joint Service Surgeons who focus solely on knees and hips. Choose the best – choose Rothman. Make an appointment today by calling 800-321-9999 or read more by visiting the Rothman Institute webpage.
---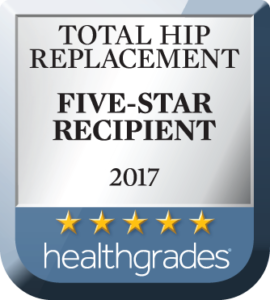 Rothman Institute's Joint Replacement Program is one of the nation's top joint replacement programs performing more than 12,000 surgeries annually. The surgeons of the Rothman Institute joint replacement team are experienced and skilled in total joint replacement. In addition to their extensive residency training, each physician has undergone advanced subspecialty training and acquisition of skills in programs known as Fellowships.
---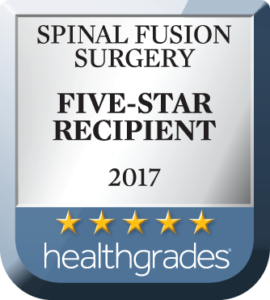 ROSH has been recognized as a Five-Star Recipient Hospital for Spinal Fusion Surgery. Rothman Institute Spine Surgeons perform more than 3,000 spine surgeries each year in the Philadelphia greater metropolitan area. These helpful procedures treat problems resulting from degeneration of the cervical and lumbar discs, herniated discs, spinal stenosis, spinal deformity, tumors, trauma, and instability. If you are suffering from back pain call the Rothman Institute today at 800-321-9999.