Located in the northeast Philadelphia suburb of Bensalem, Rothman Orthopaedic Specialty Hospital is a state of the art surgical institution situated in a comfortable, relaxing atmosphere designed to relieve stress and promote healing. Patients considering surgery at Rothman are welcome to schedule a tour of the hospital pre-surgery. Our friendly staff are ready to answer any questions or concerns. Call us at 215-244-7400 to schedule your visit today.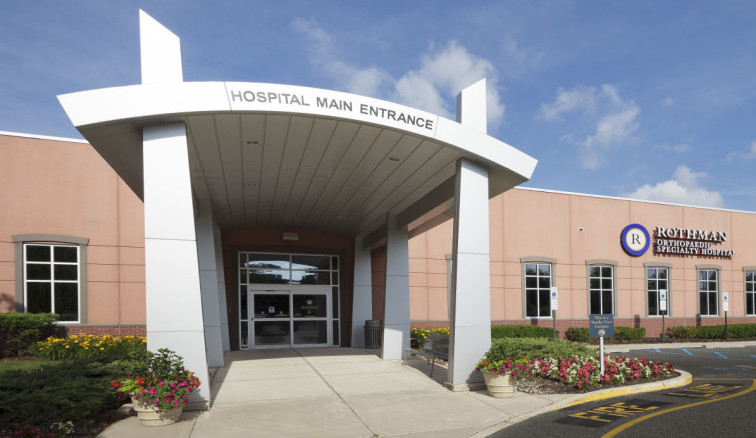 Rothman Orthopaedic Specialty Hospital is set back from major roads and highways and offers a tranquil experience on the edge of the Poquessing State Park. Additionally, guests enjoy free parking steps away from the main entrance – no parking garage, no fee, no hassle. Parking in the lot adjacent to the two story Medical Office Building necessitates a longer walk to registration – please use the parking area directly in front of the one-story side of the complex and enter through the canopy labeled "Hospital Main Entrance".
Directions to the Hospital are available here.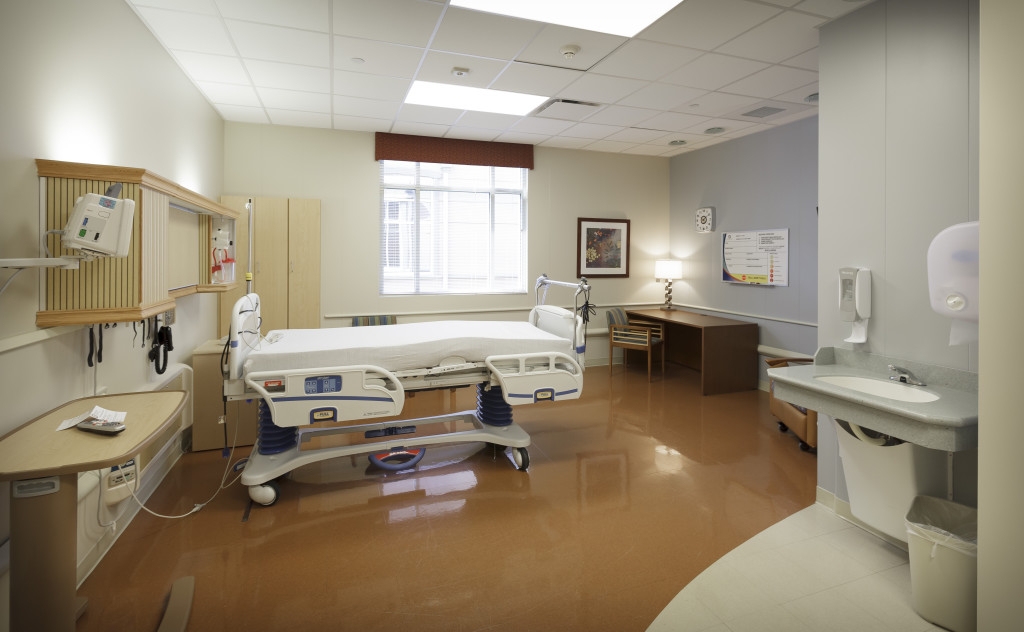 Hospital inpatients enjoy one of twenty-four rooms boasting in excess of four-hundred square feet of private space, bathroom included. Additional amenities include flat-screen television and free wifi service. There's plenty of space and furniture, including a desk.
Patients admitted to the hospital are under the care of our house Doctor, Nurse Practitioners, Registered Nurses, Physical Therapists and Nurse Assistants.
We are proud to serve fresh, simple and satisfying meals prepared by our Chef in our kitchen.  Under the direction of a Registered Dietitian, all patient meals are prepared to order by our Chef then delivered by our dietary staff.