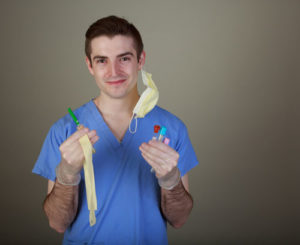 Rothman Orthopaedic Specialty Hospital is proud to offer our onsite laboratory testing center for quick turnaround of results.
Laboratory testing is a routine component of preparing for and recovering from surgery. To optimize the process the hospital built and equipped a clinical laboratory center for routine chemistry and hematology testing. Samples collected in various departments of the hospital are tested onsite and resulted directly in each patient's electronic medical record. As with most healthcare organizations, non-routine tests are performed at larger laboratories.
Our laboratory is licensed by the State of Pennsylvania and accredited by The joint Commission.