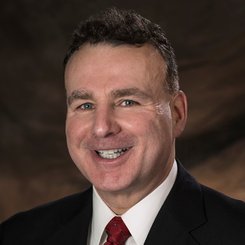 David G. Nazarian, M.D.
Specialty: Joint Replacement
Dr. Nazarian is a fellowship-trained, board certified orthopaedic surgeon. He completed his internship and residency at Columbia Presbyterian Medical Center at New York Orthopaedic Hospital and then pursued fellowship training in Adult Reconstructive and Total Joint Surgery at Rothman Institute at Thomas Jefferson University Hospital.
He has been in practice for over 20 years and specializes in hip and knee replacement and revision hip and knee replacement. He has authored numerous publications and has presented at orthopaedic meetings both regionally and nationally.
Most importantly, Dr. Nazarian prides himself as always treating his patients as people.