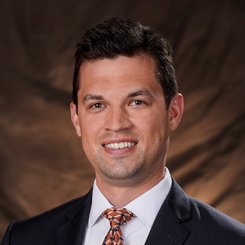 Justin M. Kistler, MD
Specialty: Hand and Wrist
Dr. Kistler is an orthopaedic hand and upper extremity surgeon who specializes in the treatment and care of all hand, wrist, and elbow conditions. He was raised in Horsham, PA and completed his residency in orthopaedic surgery at Temple University Hospital in Philadelphia, PA. He followed with a fellowship in Hand and Upper Extremity Surgery at Rothman Orthopaedics at Thomas Jefferson University Hospital.
Dr. Kistler has special interest in fracture surgery, peripheral nerve injuries, and performing "wide awake" hand surgery, which uses only local anesthesia allowing patients to avoid general anesthesia. Dr. Kistler also continues to treat general orthopaedic trauma cases in addition to hand and upper extremity conditions.
Dr. Kistler serves as Assistant Professor of Orthopaedic Surgery at Thomas Jefferson University. He is a published physician and holds memberships with the American Academy of Orthopaedic Surgeons as well as the American Society for Surgery of the Hand.