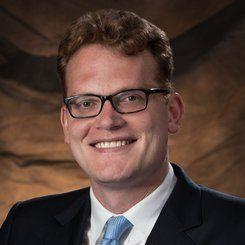 P. Maxwell Courtney, M.D.
Specialty: Joint Replacement
Dr. Courtney is a board certified, fellowship-trained orthopaedic surgeon specializing in hip and knee replacement surgery. He completed his internship and residency at the University of Pennsylvania and then pursued fellowship training in Adult Reconstruction at Rush University Medical Center in Chicago, IL.
He specializes in partial and total knee arthroplasty, complex primary and revision arthroplasty of the hip and knee, periprosthetic fractures, and periprosthetic infections of the hip and knee.
Dr. Courtney remains committed to advancing the field of orthopaedic surgery through research. He has authored numerous publications and has presented at orthopaedic meetings both regionally and nationally. He also completed a health policy fellowship with the American Association of Hip and Knee Surgeons and serves as a peer reviewer for multiple orthopaedic journals.