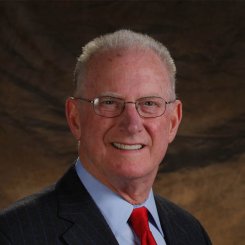 Richard H. Rothman, M.D., Ph.D., Founder
Specialty: Joint Replacement
Richard H. Rothman, M.D., Ph.D. is the founder of Rothman Institute in Philadelphia, which is one of the country's largest academic orthopaedic departments and serves as Professor of Orthopaedic Surgery at Thomas Jefferson University Medical School.
His business interests include founding and acting as past Chairman of the Board of Specialty Care Network, a publicly held company now known as HealthGrades.  He served as an advisor for the Carlyle Group and now is Senior Advisor to the Riverside Company.
Among his notable achievements in the field of research was the development of the Accolade total hip system, which has become the most widely used system in the United States and predominant in Australia, Canada and Asia.  He has published over 250 peer-reviewed papers and 14 textbooks.
He has been on the Board of the American Academy of Orthopaedic Surgeons and also a Trustee of the University of Pennsylvania and the Brandywine Museum.  He is currently a Trustee of Thomas Jefferson University and serves on several industry boards.