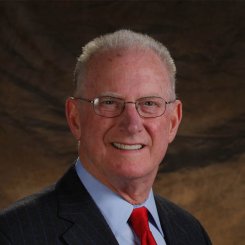 Richard H. Rothman, M.D., Ph.D., Founder
Specialty:
Husband, Father, Grandfather, Surgeon, Teacher, Researcher, Mentor, Inventor, Philadelphian.
Dr. Richard Rothman was a peerless visionary in orthopaedics who never deviated from his core principle of patient-centered care.
He founded the Institute that bears his name in 1970 with only four employees in one office. Since that time Rothman Orthopaedic Institute has grown into a regional, national, and international orthopaedic destination with almost 200 physicians in more than 30 offices.
Clinically Dr. Rothman was unrivaled. During his distinguished career, he performed over 50,000 total hip and total knee replacements. This is the largest volume ever done by one surgeon. He also developed the Stryker Accolade total hip replacement system, which has become one of the most prominent and widely used hip replacement systems in the world.
Dr. Rothman took tremendous pride in education and research. Throughout his leadership as Professor of Orthopaedic Surgery, Rothman Orthopaedic Institute is now one of the preeminent practices for orthopaedic fellowship applicants – receiving thousands each year. Researchers from the organization annually present the most peer-reviewed papers, posters and podium presentations at the American Academy of Orthopaedic Surgeons, the world's largest orthopaedic meeting. The Rothman Orthopaedic Institute also ranks second in grants from the National Institutes of Health.
Dr. Rothman had numerous pursuits beyond orthopaedics. He served as Vice Chairman of the Board of Trustees at Thomas Jefferson University, was a Trustee of the University of Pennsylvania and The Brandywine River Museum of Art. He was on the Board of Trustees as a senior adviser for The Riverside Corporation, a private-equity firm in New York City, and taught medical students at Jiao Tong University in Shanghai.
A proud Philadelphian, Dr. Rothman was a native of Cheltenham, graduating from Cheltenham High School. He attended the University of Pennsylvania where he obtained a B.A. in History along with his degree in medicine. Dr. Rothman then earned his PhD in anatomy at Thomas Jefferson University and he elected to remain in Philadelphia for his entire orthopaedic career.
Dr. Rothman is survived by his wife Marsha, four children, and five grandchildren.
He befriended presidents and ambassadors, treated his office staff and operating room team like family, mentored students, and cared for patients from every walk of life. An icon of medicine, he left an indelible imprint on the world of orthopedics and on all of those whom he encountered throughout his brilliant life.