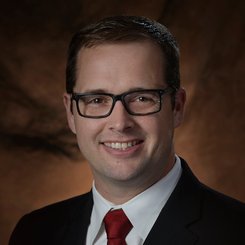 Scot A. Brown, M.D.
Specialty: Joint Replacement
Dr. Scot Brown is a fellowship trained orthopaedic oncologist and adult reconstructive surgeon. He completed his residency in orthopaedic surgery at SUNY Stony Brook University Medical Center. He went on to complete two fellowships. The first in Adult Reconstruction at Rothman Institute at Thomas Jefferson University Hospital, and the second in Orthopaedic Oncology at UT MD Anderson Cancer Center in Houston, TX.
Dr. Brown has authored numerous publications and presentations and is a member of professional societies including, the American Academy of Orthopaedic Surgeons, the American Association of Hip and Knee Surgeons, and the Musculoskeletal Tumor Society.