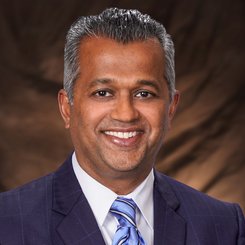 Selene Parekh, M.D., M.B.A.
Specialty: Foot and Ankle
Dr. Selene Parekh is a board-certified, fellowship trained orthopaedic surgeon specializing in the treatment and conditions of the foot and ankle. He is known for utilizing state-of-the-art implants and techniques that he has designed and developed to provide better support and offer limb salvage. Dr. Parekh also focuses on minimally invasive surgery and is a pioneer in the use of the 3D printing techniques, total ankle replacements, and the treatment of foot and ankle conditions in athletes.
An alumnus of Boston University, Dr. Parekh earned a Bachelor's Degree in Medical Clinical Sciences and Classical Civilization, followed by a Master of Business Administration in Health Care Management, and a Doctor of Medicine.